This article is all about Microsoft Office for Mac - the facts, prices, and warnings. 
There are multiple ways you can get Microsoft Office and the Office apps on your Mac. We'll help you figure out which version of Office for Mac is the right one for you in our complete guide to buying Microsoft Office for Mac.
In it, you'll learn the facts and prices of:
Microsoft Office 2021 for Mac
Microsoft Office 2019 for Mac
Microsoft Office 2016 for Mac
Microsoft Office 2011 for Mac
There are many editions of Microsoft Office for your Mac. Some people may always want to get the newest edition.
We'll take a quick look at the lineup of Office editions you can get, so you can choose the best one for your preferences and price.
First, How to buy Microsoft Office for Mac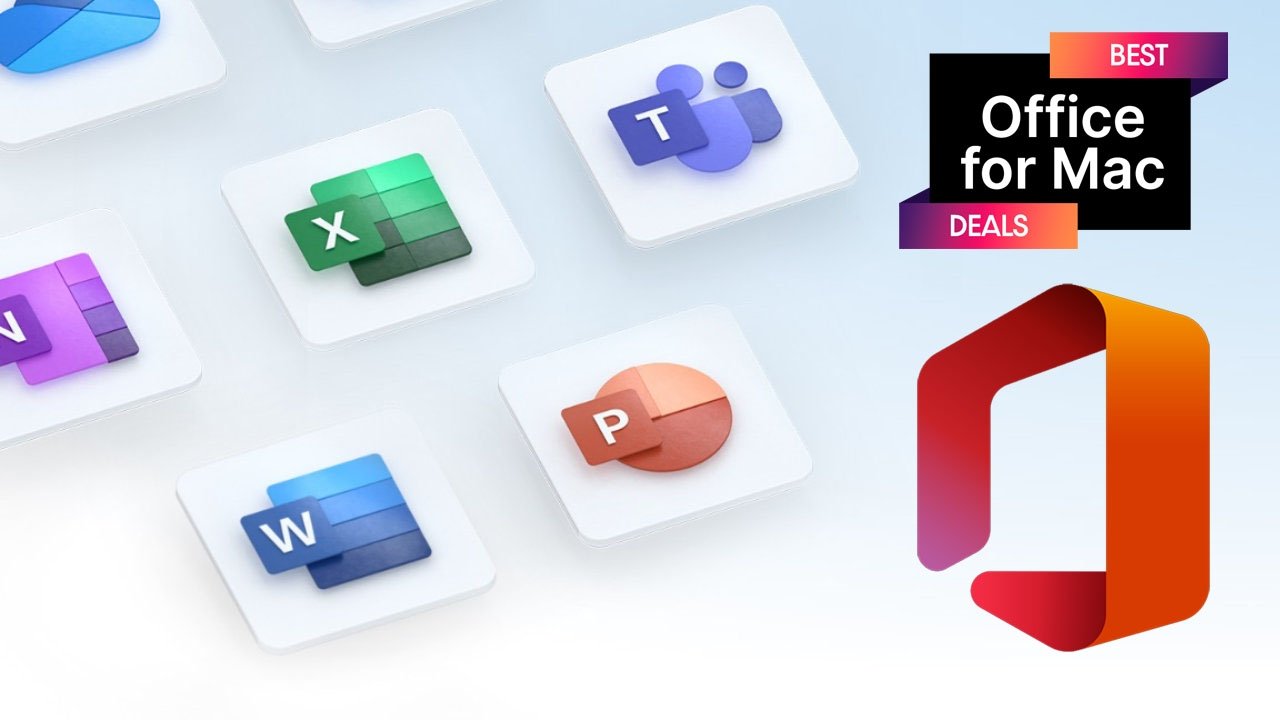 There are multiple ways to buy Microsoft Office for Mac.
You can subscribe to Microsoft 365 on a monthly or yearly basis
You can buy the Microsoft Office standalone software outright with a perpetual license.
You can get the latest version of Office for Mac via a Microsoft 365 subscription. If you subscribe, you'll benefit from the latest regular updates to the software continuously, without the need to buy the whole program or suite again. If you're wording, Microsoft 365 was formerly Office 365 - - and now even the Microsoft Office app is called Microsoft 365.
If you don't want to sign up for a subscription and would rather own the software outright, Microsoft continues to sell and update the Office 2021 suite. You can get it as Office for Mac Home & Student 2021 ($149.99/£119.99) - which includes Word, Excel, and PowerPoint - or Office for Mac Home and Business 2021 - which includes office apps Word, Excel, PowerPoint as well as Outlook.
Read about Microsoft Office for Mac 2021 in our guide to the latest version of Office.
Before you get too excited
Do NOT buy Office 2021 or Office 2019 for Mac if you have Microsoft 365 plan like Microsoft 365 Family (formerly Home), Microsoft 365 Personal, or an enterprise plan. In other words, you pay for Office as an annual fee.
Office 2021 and 2019 for Mac are NOT like past versions such as Office for 2016, Office for 2011, Office for Mac 2004, etc.
Anyone on a Microsoft 365 (Office 365) plan does NOT need Office 2021 or Office 2019.
Office 2021 for Mac
Office 2021 for Mac is the latest version of Microsoft Office and Office for Mac.
It comes as:
Office for Mac Home and Student 2021: $129.99
Office for Mac Home and Business 2021: $154.99
Prices are based on out store prices.
If you subscribe to your version of Microsoft 365 your version of Office will be regularly updated with new features.
Both versions receive security and performance updates. You can find details of the latest version on Microsoft's website:
Office 2011 for Mac
Microsoft Office for Mac 2011 gives you all the essentials that you expect out of the Office package, with a ton of new features to keep you productive. 
Office for Mac 2011 is the perfect package for your enterprise because it offers greater enterprise support, to keep it on par with the new Windows versions.
Microsoft also added Outlook in the Office for Mac 2011 lineup, so Mac users can finally have a Microsoft application for e-mail management. This allows you to streamline your business and cross-reference your applications efficiently.
Office for Mac 2011 supports cloud software such as OneDrive, and other online collaboration tools. It also supports Apple's Retina Displays, though the software was behind on the times with that technology.
Some of the limitations are from the transition supports between the Windows version and Office 2011. It cannot support Rich Text Format e-mail messages that are sent from Windows Outlook.
This can cause some problems If you're using different Outlook e-mail browsers and have a PC device you switch between.
Depending on the Office plan you want, Office for Mac 2011 packages come cheap with prices that range between $54 and $139.99 one-time fee NO MONTHLY CHARGES. 
Office for Mac 2016
Office for Mac 2016 provides you with all the familiarity you've gotten used to from Office, with some major upgrades to performance.
It comes with five of Microsoft's top applications - Word, Excel, PowerPoint, Access, Outlook, and OneNote for Mac. This is the newest edition of the Mac universe.
Using cloud software, you can now access your documents from any device. Microsoft Office 2016 is fully compatible with all Apple devices, so you can take your documents on the road with your iPad, or in your pocket with your iPhone.
It was fully designed to improve upon the previous versions and not leave Mac users on the back burner.
The prices of a one-time fee for the Office for Mac 2016 depends on the particular package you're going for and the type of license. For examples:
Office 2016 Home & Student for Mac rangas between $74.99 and $99.99
Office 2016 Home & Business for Mac rangas between $ 139.99 and $159.99
Office 2016 for Mac Standard open license rangas between $369.99 and $464.99 comes with a fully open license to use Office for your home computer.
Office 2019 for Mac
Microsoft Office 2019 for Mac is for non-subscription customers who want some new features but won't switch to the regularly updated Office software sold via Microsoft 365.
Office 2019 for Mac comes with Word, Excel, PowerPoint, Outlook and OneNote.
Who should buy Office 2019?
Anyone who wants any of the new/changed features in Office 2019 and is prepared to pay once for essentially fixed feature software.
You cannot install Office 2019 for Mac to run 'side-by-side' with Office 2016 or any earlier version of Office for Mac. To run multiple versions of Office for Mac, you'll need virtual machine software.
As far as stand-alone software go, you can either pick up Office Home & Student 2019 (£119.99/US$149.99), or opt for Office Home & Business 2019 (£249.99/$249.99) if you're planning to use the license commercially.
You can also buy Office 2019 stand-alone apps individually.
What is the cheapest way to get Microsoft Office for Mac?
There are various ways to get Office, or single programs from the Office suite, on your Mac.
You could subscribe for the time you need access to the software and then cancel your subscription. Beware that you may lose access to your data though. After you cancel, you can still use Office in View Only mode.
You can buy your genuine Office for Mac at Microsoft Store or SoftwareKeep, your trusted Microsoft partner.
Why SoftwareKeep?
SoftwareKeep is a trusted and certified Microsoft partner. We're a trusted Microsoft certified gold partner who sells only 100% genuine Microsoft software.
If you choose SoftwareKeep, you get installation support and 24/7/365 customer support on top of genuine Microsoft software.
We also have this article about How to Download Microsoft Office 2019
Why buy genuine Windows/Office Key 
Unlicensed Microsoft products are not only harmful to your computer but also dangerous to your data. This is why you should get genuine Microsoft Office and Windows Keys.
You'll need a genuine version of Windows to access the optional updates and downloads that help you get the most from your PC.
Besides, if you get an unlicensed key it may stop working anytime and 
Installing unlicensed software to your computer comes with some risk; thus, be careful when making you purchase. Some of the risks associated with buying pirated software include;
Hackers can clone your credit card information and transfer your money.

Your online identity can be compromised by hackers for financial or criminal gains.

Data loss. You can lose your personal information to the bad actors.

Your business can be disrupted by hackers and this can result in huge losses.
Final Word
You can run Microsoft Office, including Word, Excel, PowerPoint, and Outlook on your Mac (and on your iPad or iPhone). But it's not simple to install the application you need and start to type. You need to choose the right Office product for your Mac and choose whether to sign up for a subscription or buy the full version outright.
Read Also
» How To Find Your Windows 10 Product Key 
» How to Upgrade Windows 10 Home to Pro Using an OEM Key
»Microsoft Office for Mac Buyer's Guide